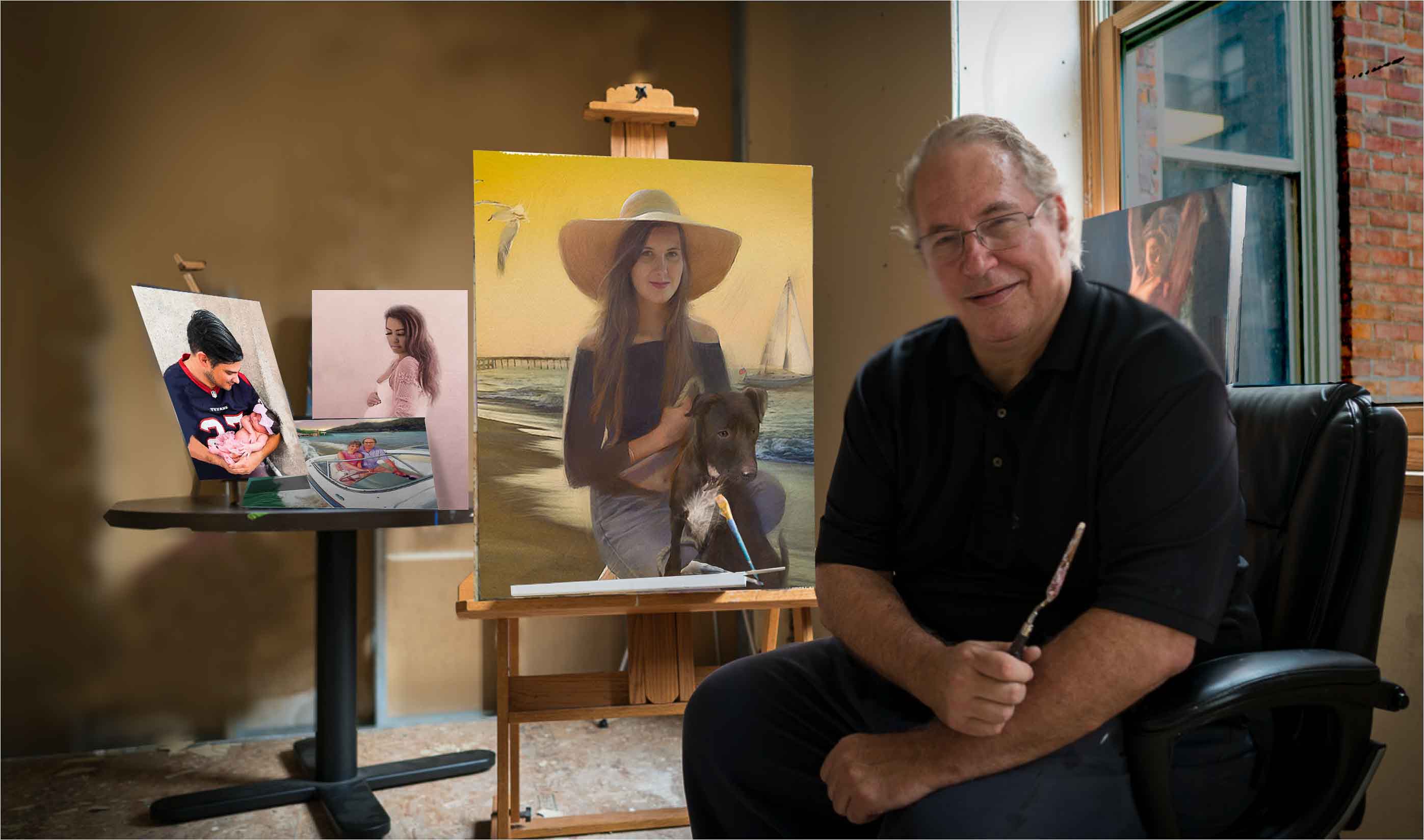 William Hinsch
Meet William Hinsch, an internationally renowned artist, and painter. His skilful brushstrokes and evocative concepts have earned him a reputation as one of the most sought-after artists.

Hinsch's work can be found in prestigious locations such as the Pentagon and Wright Patterson Air Force Base. He is also the co-inventor of the Learning Map, a tool that uses metaphorical visuals to illustrate a company's strategy. His corporate art is included in the collections of several hundred companies worldwide.

Hinsch's approach to portraiture is unique in that he creates memorable concepts for his subjects that reflect their lives, self-concepts, and desires for their legacies. He paints in oil on canvas and has captured the likenesses of many notable figures, including Warren Buffett, the renowned businessman, and investor; Chief of Staff, US Air Force, Chief of Staff, (retired,) Merril A. McPeak; World War II fighter pilot Clarence "Bud " Anderson; the first US Airforce Astronaut, General Joe Engel; comics artist Milton Caniff; music legends such as Billie Holiday, Ray Charles, Charlie "Bird" Parker, and Art Tatum; Johnny Carson; and many private individuals such as CEOs, lawyers, business owners, and national heroes.

Hinsch has also done a noted work of art in partnership with his friend, Harley Copic, of the great Ohio Aviators for the Wright Patterson Air Force Museum in Dayton Ohio, done in honor of the 100th Anniversary of Flight, in 2003.

Ohio was the birthplace of Aviation and the Wright Brothers are featured at the center of the motif.

Bill was also one of three artists selected to paint Ohio's Astronauts for the Ohio Statehouse Rotunda, in Columbus Ohio. His concept included portraits of Neal Armstrong, John Glenn, Jim Lovell, and Judith Resnick and illustrated their achievements as pioneers of space exploration. Later he won the commission outright and is engaged in working on it, to be delivered in early 2024.

Bill works and lives in Perrysburg Ohio, with his wife of 39 years, Carol, and his three children, Alex, Nicholas, and Emily. His studio is also located in Perrysburg.

Bill grew up in Hicksville Ohio, born in 1955.